Beverage lines that we represent in Georgia.
A – B – C – D – E – F – G – H – I – J – K – L – M – N – O – P – Q – R – S – T – U – V – W – X – Y – Z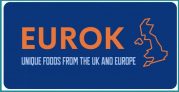 EUROK imports and distributes unique and distinctive foods from the UK and Europe. Our goal is to foster the growth of strong brands that are interesting because their products are true to the land where they are made and the people that make them. Each of our items has a story of origin, was born of genuine craftsmanship, and has a distinctive third-party endorsement.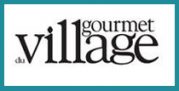 At Gourmet du Village, we make it easy to make homemade. We add the taste to the basics in our customer's pantry or fridge with our easy to make recipes and products to share with family and friends.
Our range of products includes gourmet dip mixes, hot baked dip mixes and chilled dip mixes, gourmet hot chocolate, brie bakers and baked brie toppings, pulled pork seasonings, burger seasonings, beer can chicken seasonings, cake in a mug mixes, and much more!