STATE REPRENSENTATION KEY – (AL) ALABAMA (CA) CARIBBEAN (FL) FLORIDA (GA) GEORGIA (TN) TENNESSE

Béquet Confections has been producing our caramels in Montana for over 20 years! We slow simmer the finest ingredients to create the smoothest, creamiest, most exquisite tasting gourmet caramels. There are 13 sensational varieties to choose from that have collectively won 9 industry awards. Each batch is hand-crafted under the watchful eye of a master caramel chef. Béquet Gourmet Caramels contain no artificial colors, no artificial flavors and no preservatives. Gluten Free, Kosher and Made in the USA.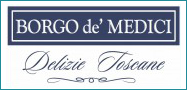 Borgo de' Medici, an Italian Specialty food company based in Florence Tuscany (Italy). The company was established in 1999 and have been exporting in USA for 12 years. Our company is family owned, produces directly more than 120 specialties, is FDA registered, FCE registered, USDA organic certified.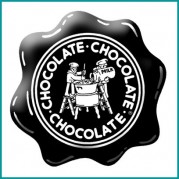 Our legendary, All Natural Chocolate is made with Fair Trade Certified™ Cocoa. Your everyday purchase of Fair Trade Certified™ Cocoa supports quality products that improve lives and protect the environment.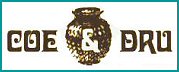 Stocking over 3,000 styles, Coe & Dru can also provide custom designs to fit your needs.  They are a California company with a subsidiary in China so they can offer top rated California service with highly competitive China prices.  They also outsource other packing containers and related merchandise including but not limited to baskets, boxes, galvanized trays, and wine accessories.

<Crackerology

Our mission is to provide the finest CRISPYCAKES™ and desserts for all of life's moments, delivered and backed by our guarantee of excellence.
These specialty crispy bars are all handmade fresh daily and customized for all occasions.
The Crispery has been continuously growing for more than 15 years. It guarantees quality and freshness of all desserts and gifts. CRISPYCAKES™ reputation for quality, value and personal customer service has been unsurpassed.

Culinary Collective is an import and distribution company specializing in gourmet cultural foods that embody and promote native cultures and traditions. We work with small family and community companies that take pride in producing all natural foods using methods and recipes passed down through the generations.

Our mission is to search the globe to find the world's finest confectionery products that satisfy the most discriminating of palates. We currently import these delicacies from Australia, Austria, France, Italy, and Switzerland and proudly provide a wide array of confections including: confetti almonds, chocolates, assorted candies, amaretto cookies, palets, galettes, licorice, lollipops, torrone, panettone, marzipan, mints, gum, fruit pastilles, and sugar free confections; all delivered with world-class service to our customers.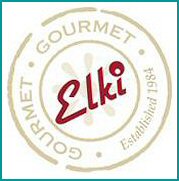 You can count on high quality ingredients, beautiful packaging with the perfect mix of traditional and innovative flavors when you share Elki products with your customers.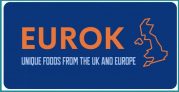 EUROK imports and distributes unique and distinctive foods from the UK and Europe. Our goal is to foster the growth of strong brands that are interesting because their products are true to the land where they are made and the people that make them. Each of our items has a story of origin, was born of genuine craftsmanship, and has a distinctive third-party endorsement.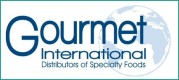 Importer and Distributor of the world's finest Specialty Foods and Confections. Specializes in German products. Other countries of origin include: Italy, Ireland and Colombia. Broad range of products include; chocolates, candies, cookies, salty snacks, crackers, meats, cheeses, honey, preserves, pickles, sauerkraut, condiments, pasta, coffee, tea, baking mixes, bottled drinks, and more. A beautiful selection of European holiday specialties available. Click here to see the Niche Gourmet portfolio.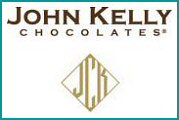 From our factory in the heart of Hollywood, California, we make our product by hand, and we also wrap each piece with care. We use only the highest-quality ingredients, and only natural ingredients. We don't cut corners on anything, because we firmly believe that any product with our name on it must adhere to the highest quality standards, and simply will not accept anything less.