Beverage lines that we represent in Georgia.
A – B – C – D – E – F – G – H – I – J – K – L – M – N – O – P – Q – R – S – T – U – V – W – X – Y – Z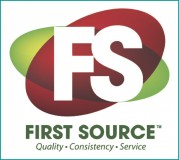 Wythe Will Tzetzo has grown from our beginnings in 1961 as a retail candy and confection store in Williamsburg, Virginia to our current focus on bringing the finest in Specialty Food and Fine Confections to retail customers. We believe the secret to our success is the excellent service we provide to the best specialty food retailers in the United States.
Since childhood, I've been canning alongside my mother & Depression-era grandmothers. Jolene's Jar has morphed into a full-blown, Florida-grown business. All jars are made by me, Jolene, in small batches using elementary techniques such as hand chopping & peeling vegetables, and only the highest quality ingredients from locally sourced vendors. Unique flavors, mixed with traditional family recipes, are what set these products apart. Elevate your cheese plate, garnish a cocktail, or boost up your burgers. Let's get pickled!