Sauces, spices, extracts, oils and preserve lines that we represent in Alabama.
A – B – C – D – E – F – G – H – I – J – K – L – M – N – O – P – Q – R – S – T – U – V – W – X – Y – Z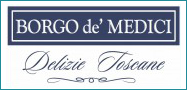 Borgo de' Medici, an Italian Speciality food company based in Florence Tuscany (Italy). The company was established in 1999 and have been exporting in USA for 12 years. Our company is family owned, produces directly more than 120 specialities, is FDA registered, FCE registered, USDA organic certified.

Culinary Collective is an import and distribution company specializing in gourmet cultural foods that embody and promote native cultures and traditions. We work with small family and community companies that take pride in producing all natural foods using methods and recipes passed down through the generations.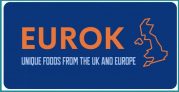 EUROK imports and distributes unique and distinctive foods from the UK and Europe. Our goal is to foster the growth of strong brands that are interesting because their products are true to the land where they are made and the people that make them. Each of our items has a story of origin, was born of genuine craftsmanship, and has a distinctive third-party endorsement.
Hellenic Farms is USA's purveyor of the finest Greek gourmet. Working directly with a network of artisan producers to source the finest quality food products from all over Greece. Our aim is not only to bring our local expertise of Greek premium products to a wider audience, but to educate our customers on the health benefits of the Greek products and Grecian Gastronomy.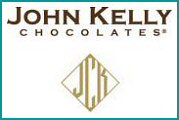 From our factory in the heart of Hollywood, California, we make our product by hand, and we also wrap each piece with care. We use only the highest-quality ingredients, and only natural ingredients. We don't cut corners on anything, because we firmly believe that any product with our name on it must adhere to the highest quality standards, and simply will not accept anything less.