All New Lines that we represent in Georgia.
A – B – C – D – E – F – G – H – I – J – K – L – M – N – O – P – Q – R – S – T – U – V – W – X – Y – Z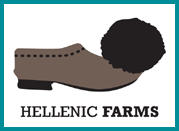 Hellenic Farms is USA's purveyor of the finest Greek gourmet. Working directly with a network of artisan producers to source the finest quality food products from all over Greece. Our aim is not only to bring our local expertise of Greek premium products to a wider audience, but to educate our customers on the health benefits of the Greek products and Grecian Gastronomy.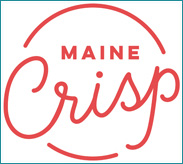 We make delicious award-winning Gluten Free Crackers called Crisps. Created by Karen & Steve Getz, former farmstead cheesemakers from Vermont, Karen was determined to create a 'better-for-you' cracker, or crisp, that could match or exceed the flavor of other high-end crackers on the market, with a clean ingredient label, and without compromising flavor. Maine Crisp Co. has already won a SOFI Award from the Specialty Food Association! We have Trademarked the phrase "the perfect partner for cheese". We offer marketing materials to educate our retailers and consumers on pairing our crisps with premium cheese, charcuterie and preserves.