All New Lines that we represent in Alabama.
A – B – C – D – E – F – G – H – I – J – K – L – M – N – O – P – Q – R – S – T – U – V – W – X – Y – Z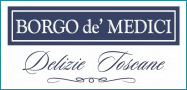 Borgo de' Medici, an Italian Speciality food company based in Florence Tuscany (Italy). The company was established in 1999 and have been exporting to the USA for 12 years. Our company is family owned, produces directly more than 120 specialities, is FDA registered, FCE registered, USDA organic certified.
Ladrea Marie's cookies are deliciously fun, exciting, and have a well-balanced taste. They are loved by both people who like spirits and those that do not. They are not only delicious, but also capture an untouched audience of cookie loving spirit flavor enjoying adults.