All Non-food,Pet & Accessories lines that we represent in Alabama.
A – B – C – D – E – F – G – H – I – J – K – L – M – N – O – P – Q – R – S – T – U – V – W – X – Y – Z
Coe & Dru are basket suppliers to those who make gift baskets. Stocking over 3,000 styles, they can also provide custom designs to fit your needs. They are a California company with a subsidiary in China so they can offer top rated California service with highly competitive China prices. They also outsource other packing containers and related merchandise including but not limited to baskets, boxes, galvanized trays, and wine accessories.Baskets can be made of wicker, birch bark, bamboo and more.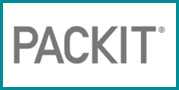 PackIt is the smartest and simplest way to keep food and drinks cool anywhere. It's a foldable, FREEZABLE bag that works just like a refrigerator on the go, continually chilling items for hours.
The secret is a special freezable gel built into the walls of the bag. Simply store the entire bag in the freezer overnight. Once the bag is frozen, its walls generate waves of cold air that chill your food and drinks from all sides. No ice packs needed. Ever!
Best of all, it folds up for compact storage in your freezer and is ready to go when you are.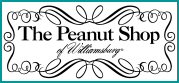 Buster Bones/Ham Bones, human-grade ingredient pet treats- gift boxed, Dog Lovers Gift Mug w/dog treats.